Hey everybody! Got a quick question during the Crimson Daggers LiveStream today(big thanks to ImagineFX for the bump) about reference. This is another one of those things I take for granted. Which is why its so great to be connected to everyone who's trying to do this stuff everyday. Basically I just end up asking a lot of my peers where they go about collecting reference. When I plan out my week I generally go and look for ref for my Master Studies and Photo Studies. Its always good to plan this stuff ahead so you're not rushing around trying to maintain a schedule without content.
The following are resources I use for reference
Art Renewal -
http://artrenewal.org/
(awesome for old masters!)
Kind Girls(
18+
) -
http://www.kindgirls.com/
(
NSFW
, be serious.Go at your own RIIISSK. Any nudes help drawing, just be mature about it please)
Keep in mind this is just off the top of my head! And as far as anatomy is concerned, I have the links on the side that may help you. You can check out the Bridgman books or find the Loomis PDF online. For live drawing I would suggest getting some casts, the ones I posted up are the cheapest I could find. They're sturdy, I own the detailed head cast and use it pretty often. Or you can always use yourself as reference :). I'd suggest collecting various items for still lives... Metal objects, fruit, leather, and any other sort of textured material you can in order to learn how each reacts to light and whatnot.
If you have any more you'd like me to list just drop me a comment and I'll add it!
Anyways, hope that helps you! Heres the study I did during today's LiveStream Crimson Daggers!
Its still a work in progress! Had a lot of fun on the stream today, hope to see a good amount of you come back!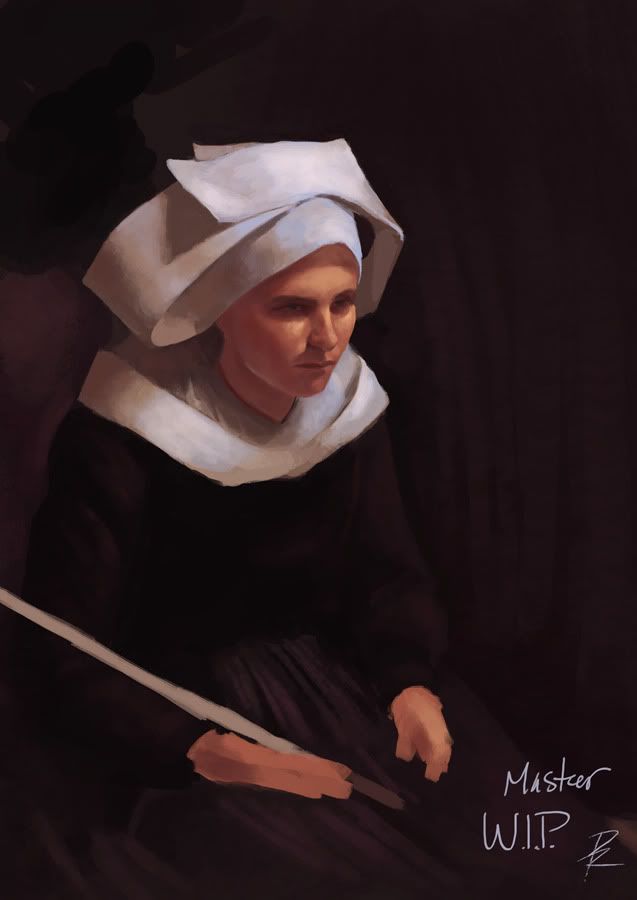 If you have any questions, comments, or suggestions then feel free to drop me a comment below and I'll do my best to get back to you!
Metal! - Armored Saint -"Can You Deliver" Hilarious.